Over the past year, the WWE product has been both a victim of unfortunate circumstances and asinine leadership. As a result, us fans have been left infuriated and frustrated, sometimes even questioning our own commitment to the product. In this article, we will take a trip down memory lane and revisit the 16 most suspect decisions implemented by WWE leadership.
(If you enjoy this article please share, comment, and/or recommend!
Honorable Mentions: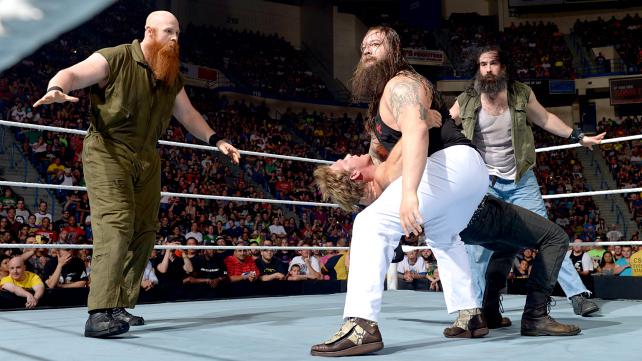 Chris Jericho/Bray Wyatt Feud: As enticing as the back-and-forth promo work between these two Superstars was, a nagging question remained in the forefront of the viewer's mind as to why these two were feuding in the first place. Why did Bray decide to target Jericho out of all people?; What was it about Jericho that captivated Wyatt to the extent that it required his immediate attention? Combine indiscernible motives with subpar in-ring action and you had a feud doomed for failure.
Breaking up The Prime Time Players: Initially believed to signal the beginning of a marginal push for Titus O'Neil, the breaking up of The Prime Time Players wound up crippling both men's careers after the feud was demoted to the under-card due to poor crowd reception. With the writing on the wall, the blow-off match was performed in front of an indifferent audience at February's Elimination Chamber pay-per-view with Titus O'Neil picking up the victory in what was easily the most forgettable bout on the card. To make the match seem even more inconsequential, WWE offered the exact same match two days later on it's C-Show, Main Event, only this time with Darren Young picking up the win, rendering the entire feud a nonsensical draw.
Nikki Bella vs. Brie Bella: Brie Bella was shepherded to near-main event status when her rivalry with Stephanie McMahon was scheduled to culminate at the annual Summerslam event, the WWE'S second biggest PPV of the year, only trailing Wrestlemania. The two inexperienced women went out and performed a shockingly entertaining contest, earning praise from even the most earnest of doubters, including myself. However, an unclean finish set up an inevitable feud between the Bella Twins, much to the dismay of WWE fans everywhere. What started as a boring rivalry quickly escalated to outright foolishness, with Creative going so far as to bring in Jerry Springer in an attempt to revitalize interest. However, not even a celebrity guest appearance could save this floundering feud and the blow-off match was appropriately demoted from potentially appearing as an upper-card match to being scheduled as a lower-card filler. Nevertheless, this rivalry was able to avoid the top 15 due to a respectablly worked match at the Hell In A Cell pay-per-view.
CM Punk vs Heyman Guys: After CM Punk and Brock Lesnar put on a match of the year candidate with their meeting at Summerslam 2013, WWE was faced with the task of continuing the manager-wrestler feud between Paul Heyman and Punk without a marquee name at Heyman's disposal. Enter Curtis Axel -- a borderline midcard act-- and Ryback, a superstar who had peaked in 2012 before find himself significantly dropped down the card after an ill-fated heel turn. Punk was now facing men whom fans identified as lesser quality, thus making the results predictable and thwarting any potential interest the Heyman/Punk going forward. In hindsight, the Ryback/Punk match at Hell In A Cell seemed the equivalent of the straight-to-DVD sequel to a blockbuster hit.
AJ Lee/Paige Feud: The ongoing AJ Lee/Paige feud has been botched so badly by WWE that what was once considered the feud that would revitalize the stagnant Divas division now only generates fleeting attention from viewers. The chosen angle pursued by Creative was to have these two act as "frenemies", the WWE's equivalent to two high school girls disliking each other but not wanting to admit it in fear of compromising their social status. Hopefully this feud is nearing its conclusion after their Hell in A Cell encounter, because it has certainly overstayed its welcome.
(Note: CM Punk's departure from the WWE will not be included on this list. As time has now elapsed, it had become increasingly clear CM Punk had an unhealthy amount of disdain for the WWE. I personally believe he would have left the company regardless of his Wrestlemania program. It was just a matter of when rather than if.)
16) Daniel Bryan vs Kane at Extreme Rules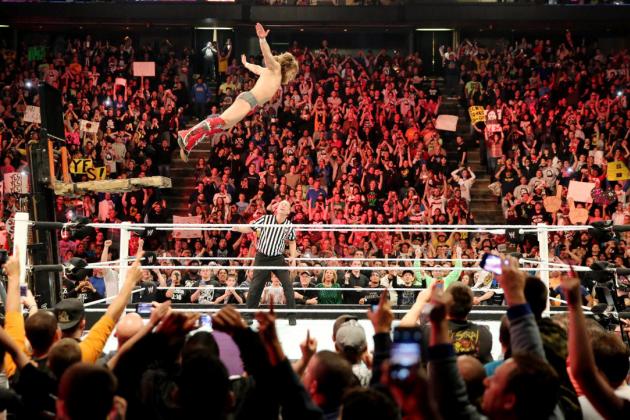 Background: Following Daniel Bryan's improbable Wrestlemania XXX title victory, WWE was tasked with the goal of capitalizing on the newly crowned champion's mammoth wave of momentum. However, rather than matching Bryan against either a rising star or a veteran superstar who posed a viable threat, WWE tapped Kane as Bryan's first challenger, setting the table for an "Extreme Rules Match" at the Extreme Rules pay-per-view.
The Problem: Kane hadn't won a clean, televised match since October 28th of the previous year, when he defeated the Miz in an inconsequential contest. Considering the Extreme Rules event took place on May 4th of 2014, it was hard to envision Kane as a viable threat, regardless of whether he opted to utilize the powers of his mask or not. From the cartoonish build to the predictable outcome, this rivalry drained the air from Daniel Bryan's balloon, not only exposing his weaknesses as a champion, but failing to garner any fan interest whatsoever.
Why The Decision Was Made: With John Cena embroiled in a feud with Bray Wyatt, CM Punk no longer available, and Evolution preparing to resurrect the past for a feud with the Shield, WWE was struggling to find credible contenders to challenge Bryan's title reign. Considering how recent Bryan's title win had been at the time, WWE also did not want to sacrifice any of it's rising stars for the sake of finding a challenger, leaving Kane as the only viable option.
What WWE Should Have Done Instead: WWE should have continued the bad blood between Triple H and Daniel Bryan, having HHH seek to dethrone the newly crowned champion at the following PPV. While this would have postponed the Shield/Evolution rivalry, defeating a future Hall of Famer of Triple H's caliber would have done a better job validating Daniel Bryan as a worthy champion.


15) Breaking Up The Shield Too Soon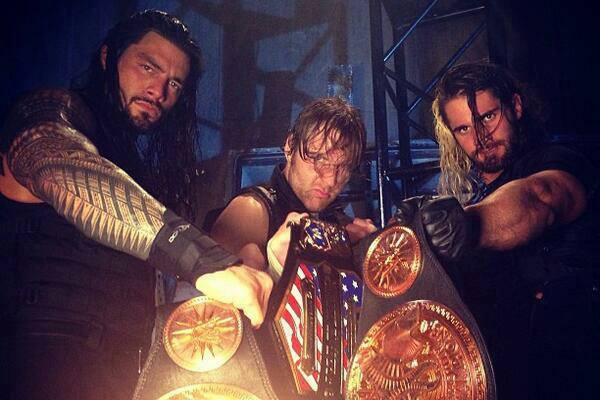 Background: Depending on the level of singles success each member experiences throughout his career, the break up of the Shield has a chance to be remembered as an iconic moment in WWE history. on the June 2nd airing of Monday Night Raw, WWE decided to have Seth Rollins, generally considered the middle man of the Shield, turn his back on his former stablemates in a surprising yet exhilarating twist. Striking an oblivious Roman Reigns in the spine with a steel chair before turning his attention to a flabbergasted Dean Ambrose. Rollins then gave his allegiance to a grinning Triple H and The Authority, leaving the Bakersfield, California crowd shocked into silence.
The Problem: WWE jumped the gun on this one, missing out on a couple great opportunities to capitalize on the Shield's success as fan favorites.
Why The Decision Was Made: Floundering after a Payback pay-per-view that did not feature it's top prize, WWE quickly needed to reinvigorate fan interest in a subpar product. With uncertainty surrounding the length of Daniel Bryan's recovery time and Batista taking time off to promote 'Guardians of the Galaxy', WWE made a quick fix decision to break up its hottest and most over act: The Shield.
What WWE Should Have Done Instead: The potential three-way feud between stablemates Dean Ambrose, Seth Rollins, and Roman Reigns would have always been there for the taking, waiting to be exploited when the opportune time presented itself regardless of how long the inevitable break-up was delayed. However, what WWE should have done was cash-in on a feud that fans were salivating to see: The Wyatt Family vs. The Shield. In what could have been one of the greatest long-term feuds amongst rival stables, the Wyatts vs. Shield would have not only rejuvenated a stalling product, but could have effectively set the table for the eventual break-up of the Shield while simultaneously elevating the entire Wyatt family to main-event status.
14) Handling of Recent NXT Promotions
Background: Around the spring of 2014, a collection of NXT talent had found it's way to the main-event roster, only to find themselves both directionless and unable to connect with audience outside of Full Sail University, the site of NXT tapings.
The Problem: Outside of Paige, who received a push to the top of the women's division immediately upon her arrival, the remaining NXT call-ups have been major disappointments. While it's hard to pinpoint exactly why each new superstar has failed to make a lasting impact, a popular assumption has been the lack of opportunity for character development. Adam Rose and Bo Dallas are handcuffed with silly gimmicks, with Rose being a notorious party-goer while Bo Dallas runs around acting like a spoiled, suburban high school athlete. However, as of right now, neither of those two characters seem to have high ceilings, as Rose's character has essentially been left without any mean streak or championship aspirations while Bo Dallas seems too silly and childish to be considered a legitimate threat to the men populating the top end of the card. Woods and Emma have been deprived of any chance to shine, immediately finding themselves in comedic roles upon their respective arrvials, with Woods being paired with past-his-prime R-Truth and Emma being paired with now-retired Santino Marella.
Why The Decision Was Made: Talents such as Adam Rose, Paige, Xavier Woods, Emma, and Bo Dallas were each, respectively, amassing substantial fan following stemming from their work down in NXT. Based off the favorable crowd reaction each was able to garner down at Full Sail University, WWE assumed each were ready to make their respective marks on the main-event roster
What WWE Should Have Done Instead: WWE should have identified the obvious flaws with each character and left them to either continue to develop their acts in NXT or introduce them to the main roster via sporadic appearances in jobber roles before slowly building them up as credible threats. Another option would have been to promote different talent, such as Sami Zayn and Adrian Neville rather than Adam Rose and Bo Dallas.


13) Big Show Main Events Survivor Series
Background: Rather than entrust Daniel Bryan as the new face of the company, WWE decided to set into motion a main-event transition that saw Bryan demoted to the upper midcard while The Big Show was elevated to the role of number one contender
The Problem: A multitude of glaring issues doomed The Big Show's main event endeavor to immediate failure. The most pressing of matters was that, even in 2013, The Big Show was embarrassingly past his in-ring prime, unable to hold up his end of a main-event level contest regardless of who was standing opposite him in the ring. Also, during the build-up to Survivor Series, Big Show was portrayed as a big, blubbering giant in a nonsensical storyline that was both awkward and unexciting to watch. Some fans, including myself, found that WWE was attempting to insult our intelligence, expecting us to conveniently forget that The Big Show had previously earned an ironclad contract from a 2012 feud involving John Cena and John Laurinaitis. Lastly, no one in their right mind believed Big Show had a chance to dethrone then-champion Randy Orton, killing any and all suspense for the main event of what is still acknowledged today as a Big Four pay-per-view
Why The Decision Was Made: During the fall of 2013, WWE held three consecutive pay-per-views that ended in unconventional endings. However, all three conclusions unfortunately came at the expense of fan favorite Daniel Bryan, much to the dismay of WWE's audience. Recognizing the patience of its fanbase was wearing thin, WWE recognized the need to either place the title on Daniel Bryan or completely alter the main-event scene. Considering that Big Show was already embroiled in a feud with The Authority's power couple, he was a prime candidate to secure the freshly vacant position.
What WWE Should Have Done Instead: WWE had a prime opportunity to elevate CM Punk back into title contention, which would have both appeased his discontent with the company and created a more compelling match for fans to enjoy. However, he was instead wasted in a forgettable tag-team match alongside Daniel Bryan against the tandem of Luke Harper and Erick Rowan.
12) Combining the World Heavyweight and WWE Championships
Background: At the 2013 TLC pay-per-view, John Cena and Randy Orton competed in a Tables, Ladders, and Chairs match to combine the two top championships within the company.

The Problem: Some viewers love this decision, while others detest it. From a logical standpoint, this decision made all the sense in the world. However, since when has WWE cared about logic and reasoning? Speaking purely from an entertainment standpoint, not having two top titles to feud over has diminished the product and held down a number of promising stars. With only one major championship to compete over, past main-event superstars were forced down the card. With such reputable wrestlers' involvement in main-event storylines no longer required, they began populating the midcard, further demoted potential up-and-comers. Additionally, with only one major championship at stake, the Intercontinental Championship was assumed to be promoted accordingly, though as stated earlier, the company has completely dropped the ball when it pertains to its midcard titles. So rather than a couple of high-profile, highly entertaining feuds for the fans to to enjoy each pay-per-view, fans have been forced to settle for a single high-profile championship bout preceded by a myriad of forced grudge matches.
No longer are the Dolph Zigglers, Bray Wyatts, Sheamus's, Seth Rollins, and Daniel Bryans able to accelerate up the card and claim a top prize as their own. Now they are forced to dwell in the upper-midcard while proven, yet stale, superstars continue to clash in repetitive matches that fans have witnessed dozens of times before.

Why The Decision Was Made: There was no longer a need for two top titles once WWE decided to end the brand extension. With superstars no longer being designated to one show, it made little sense to keep two top titles.
What WWE Should Have Done Instead: WWE could have either kept course with two top championships or, at the very least, re-established the Intercontinental Championship as a valued commodity. Centering main-event programs around the Intercontinental Championship would elevate the title to the previous notoriety it enjoyed back in the 1990s, when classic feuds such as Razor Ramon vs. Shawn Michaels, The British Bulldog vs. Bret Hart, and The Rock vs. Triple H were all contested for the secondary championship.
11) Continuing Gimmick PPVs
Background: A gimmick pay-per-view is an event that is centered around a particular match stipulation. Starting in 2009 with the inception of the TLC and Hell In A Cell pay-per-views, WWE began to slowly oust traditional pay-per-view titles such as "Judgment Day", "No Mercy", and "Vengeance."
The Problem: While the concept of a gimmick pay-per-view may be exciting, the decision to set match stipulations years in advance has begun to seriously hinder WWE's ability to appropriately construct their featured feuds. Performers are now being shoehorned into match types that simply do not cooperate with their skill set, solely based on the month they find themselves competing in. For example, John Cena and Randy Orton have no business competing in a one-on-one Tables, Ladders, and Chairs match, as neither man has a high-flying move in his respective repertoire, save for John Cena's sporadic second rope leg drop.
Another indirect consequence of gimmick pay-per-views is that it diminishes the quality of "Big Four" pay-per-views. Match stipulations such as Hell In A Cell, TLC, Money In The Bank and Elimination Chamber used to be reserved for major pay-per-views, usually as a satisfactory blow-off to an fierce rivalry. Now, with entire pay-per-views designated for those particular match types, WWE is unable to strengthen its Big Four events with fans favorite match stipulations.
Why The Decision Was Made: WWE wants to entice buyers to purchase more of their B-Level pay-per-views, hoping that a guaranteed gimmick match would potentially capture the interest of a casual fan.
What WWE Should Have Done Instead: WWE recently took a step in the right direction, reportedly disposing of the Elimination Chamber pay-per-view in February and replacing it with "WWE Fast Lane." Hopefully, WWE continues this trend, allowing Creative to implement match stipulations based on need rather than time of year.
10) The De-Pushing Of Rising Stars
Background: Superstars such as Big E. Langston, Ryback, Kofi Kingston, Damien Sandow, Dolph Ziggler, and Cesaro have seemingly been in-line for a significant push up the card, only to find themselves forgotten and insignificant a mere few months later.
The Problem: With WWE being devoid of a reputable upper echelon, WWE's propensity for burying its own talent has never been more evident. Constrained by a multitude of lengthy and unforeseen injuries to top stars such as Daniel Bryan, Bad News Barrett, Roman Reigns and Ryback, WWE management have found themselves struggling to construct a consistently entertaining program week in and week out. Additionally, the permanent departures of former World Champions CM Punk, Alberto Del Rio, and Rey Mysterio has also detracted from the already depleted roster. Nevertheless, over the past year WWE has granted promising pushes to a number of rising WWE superstars, only to suddenly discontinue said pushes before they can truly gain momentum. With such a limited upper-midcard and main event scene, we've been treated to continuously repetitive match-ups. For example, within the past year alone John Cena and Randy Orton have headlined four pay-per-views... against one another. Meanwhile, the midcard champions recently completed an outright exchange of number one contenders while the tag team championship picture has all but stalled with only two teams built up as credible threats.
Why The Decision Was Made: WWE lost faith in each superstar for separate, unbeknownst reasonings. Big E. Langston was a casualty of a lackluster Intercontinental Championship run; Dolph Ziggler's perceived status as an injury concern landed him a role as a main event jobber; Damien Sandow's lack of a legitimate finishing maneuver saw him free fall from Mr. Money In The Bank to a man who impersonates a different local hero each show depending on what city he was performing in. Backstage politics also likely played a substantial role in each superstar's demotion.
What WWE Should Have Done Instead: All WWE has to do is listen to their fanbase. Live audiences continue to voice their support for superstars such as Sandow, Ziggler, and Big E, acting as proxies for the anxious viewers at home. WWE may be the only company that consciously ignores the desires of its fans, continuing to feature stars who have long lost their shine while simultaneously holding back fresher talent that have captured the imaginations and hearts of their spectators.


9) Handling Of The Midcard Championships

Background: Winning the Intercontinental Championship was once an esteemed accomplishment, distinguishing the holder as one of the top superstars in the company. However, fast forward to 2014 and you'll discover that the Intercontinental Champion is more times than not a mere midcard act, not regarded with high enough acclaim to infiltrate the WWE's top tier of superstars. Meanwhile, the U.S title, once considered a prestigious prize, is simply an afterthought, usually placed on a superstar with no direction before essentially being disregarded for months on end.
The Problem: The U.S and Intercontinental Titles are basically interchangeable, with the I.C. Championship holding the slight edge in terms of exposure. As if to further demonstrate this notion, current champions Dolph Ziggler and Sheamus recently flip-flopped challengers -- Cesaro and the Miz -- over the past couple months for no reason other than to avoid a repetitive set of feuds. While Sheamus has been protected to a degree in terms of wins and losses, Dolph Ziggler recently suffered a string of four straight televised defeats to talent either higher than or parallel to his standing on the WWE totem pole. Unfortnately, this pattern is not unique to Ziggler, as previous champions Bad News Barrett, Big E. Langston, and Curtis Axel were all used as enhancement talent to further validate then-main event players
Why The Decision Was Made: WWE figures that there is no better way to validate a main-event superstar than to have him defeat a champion within the company, regardless of whether or not it sacrifices the prestige of the holder's championship.
What WWE Should Have Done Instead: WWE should promote all of its championship holders as main-event caliber competitors, regardless of which championship they hold. WWE would also be wise to adopt TNA's trade-in option for their X-Division Championship, which allows the X-Division Champion to exchange their title at anytime for a World Championship Match. Perhaps WWE can morph the Money-In-The Bank Briefcase into a defensible title, having it replace one of its midcard championships as the industry's second most prestigious accolade. If neither of these options are applicable, however, the Intercontinental and U.S champions should be situated in a category of their own, portrayed as the alpha male of their own tier without having to intertwine with superstars being pushed more effectively than they.


8) Intertwining Total Divas with WWE Storylines
Background: On June 28th, 2013, WWE premiered Total Divas on the E! Network, the wrestling equivalent to a television reality show. The show centered around the lives of eight WWE contracted Divas, with 5 WWE superstars appearing in a recurring role based on their real-life relationships with the featured women.
The Problem: While Total Divas has obtained a modicum of success over on the E! Network, WWE has taken to promoting its product during the Raw, Main Event and Smackdown broadcasts. Again, this would be fine in the form of commercials or even sneak-peaks, but instead WWE has incorporated the completely scripted and fictional storyline conflicts promoted on the E! Network by integrated them into actual matches.
The result has been some of the worst wrestling segments WWE fans have ever had the misfortune of witnessing, as inexperienced Divas the likes of Eva Marie, Jojo, Rose Mendes, and Cameron flopped their way around the ring, making a mockery of the entire profession. Considering about 90% of the viewers that tune into Raw every week either don't know or don't care what's taking place on Total Divas, this is a gross miscalculation of the part of the WWE.
Why The Decision Was Made: This is obviously a Vince McMahon call, as he will frantically endorse any product that he is financially responsible for, no matter how out-of-place that product seems. Just take a look back at this XFL commercial, produced in the same fashion as a WWE pay-per-view advertisement.
What WWE Should Have Done Instead: WWE could and should have completely segregated the two shows' storylines rather than trying to infuse conflicts that were filmed months in advance onto its current product. Toning it down to simple commercial advertisements would suffice in both promoting Total Divas while not compromising WWE's product.


7) The Mismanagement of Cesaro
Background: During the build-up to Wrestlemania, Cesaro found himself compiling new fans by the thousands due to his remarkable in-ring prowess. Pairing with Jack Swagger to form the "Real Americans", many began to believe Swagger and manager Zeb Colter were dead weight to Cesaro's rising potential. Despite technically being a heel, fans were eager to greet him with cheers, hoping their vocalizations would prompt WWE into rewarded the superstar with a well-deserved push. They would not be disappointed, as Cesaro was inserted into his first ever Pay-per-view main event as an Elimination Chamber participant, working with the likes of John Cena, Randy Orton, and Daniel Bryan in the process. Though he would not be successful within the Elimination Chamber, Cesaro's hard work and skill would soon be rewarded with a high-profile win as the the "Swiss Superman" would become the first ever winner of the Andre the Giant Battle Royal . On the Raw after Wrestlemania XXX, Cesaro ended his alliance with Zeb Colter and Jack Swagger and christened himself the newest "Paul Heyman guy", ending any opportunity of an already overdue face turn.
The Problem: The WWE's original mistake pertaining to Cesaro was the inclusion of Rob Van Dam in his break-out feud. WWE brought back RVD on the April 7th edition of Raw under a part-time contract. Having no idea what to do with him, however, they needlessly inserted him into the feud between Jack Swagger and Cesaro, burdening the essence of the rivalry. WWE's second miscalulation was failing to realize that, even as a heel, fans had no intention of booing Cesaro considering he was responsible for putting on great matches on a weekly basis. To counteract that notion, WWE began to strip down Cesaro's moveset, asking him to no longer perform moves such as the Cesaro Swing, a manuever that had quickly become a fan favorite. Rather than acknowledge the fans desire to cheer for Cesaro, WWE continued to try and compel fans to dislike him, leaving him as a tweener and effectively negating all the momentum he had accumulated. Even with Paul Heyman as his mouthpiece, Cesaro was not utilized to his full potential, engaging in a series of forgettable midcard feuds with an occasional main-event insertion. Finally, when Brock Lesnar was set to return, Cesaro was essentially cast to the side with no explanation or storyline. Another fun yet staggering statistic against Cesaro is that Cesaro has lost fifteen consecutive championship matches dating back to 2013.
Why The Decision Was Made: For whatever reason, WWE must have suddenly soured on Cesaro's push. The brunt of the blame, however, should be placed with WWE Creative because Cesaro was doing everything they could possibly ask for, from garnering favorable crowd receptions to putting on great matches.
What WWE Should Have Done Instead: Considering Cesaro's superhuman strength, it would not be a stretch so see him go toe-to-toe in a competitive contest with Brock Lesnar. WWE should have kept Cesaro as a Paul Heyman guy and slowly introduced animosity between he and fellow Paul Heyman guy, Brock Lesnar, effectively setting in motion his long overdue babyface run. If Brock's limited schedule prevented that, however, perhaps they should have kept him with Zeb Colter until they crafted a suitable plan for his push up the card.
6) Bray Wyatt and John Cena Feud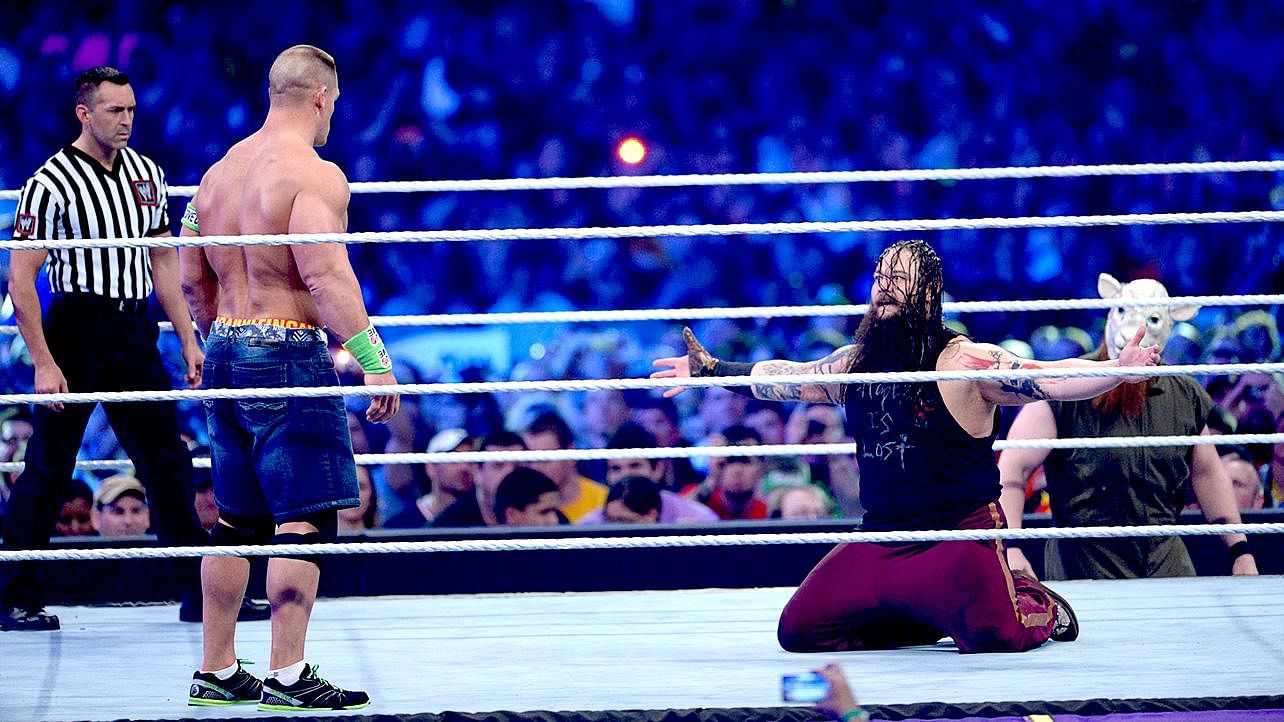 Background: On the road to Wrestlemania, WWE decided to have its rapidly rising star, Bray Wyatt, target the 14-time World Champion John Cena.
The Problem: Such a high-profile feud could have catapulted Wyatt into previously unknown territory, firmly establishing him amongst the upper class of WWE superstars. However, rather than gift Wyatt with his biggest win to date, WWE had Cena pin Wyatt clean at Wrestlemania, deflating all the momentum Wyatt had accumulated over the previous months. The rivalry then continued past Wrestlemania, spanning over three months, with Wyatt's only win coming after an abundance of outside inferences. WWE assumed its fans would simply be content with a win, but the viewers immediately identified how weak the Wyatt Family was made to look when the three men combined needed the help of a lip-syncing child to thwart a single man.
Why The Decision Was Made: As the WWE's golden boy, Cena is protected to an infuriating degree, earning the reputation of "LOLCENAWINS" and being responsible for the burial of rising stars' momentum. Additionally, a rivalry with the company's top star on the grandest stage of them all may have been a case of too much, too soon for Bray Wyatt as a win would have left him with nowhere to go but down, while a loss would effectively negate his push.
What WWE Should Have Done Instead: The whole point of Bray Wyatt targeting John Cena was to unleash his "inner monster." Considering that WWE had no intentions of turning John Cena heel, they should have kept Bray far away from Cena under the realization that it was a no-win situation for the "Eater of Worlds." Considering the Shield were wasted in a three-minute squash match at WM30, WWE should have continued to pursue the Wyatt Family/Shield rivalry that had just given us a MOTY candidate at the previous pay-per-view, Elimination Chamber, and left John Cena to feud with a superstar such as Sheamus. Speaking of John Cena...
5) Refusal to Turn John Cena Heel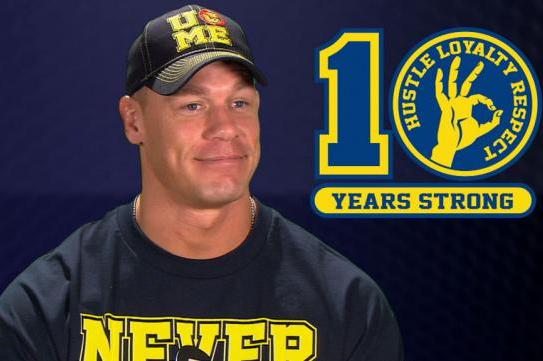 Background: Everyone from Bray Wyatt to Paul Heyman have attempted to convince John Cena to drop the cookie cutter persona he's been employing for the last decade-plus and join the dark side. Unfortunately, all attempts have failed as John Cena continues to try and portray a valiant hero only to be met with a chorus of jeers.
The Problem: At this point in his career, John Cena has accomplished everything he can as a top babyface. However, while WWE clearly recognizes this conundrum, it's unwillingness to refresh John Cena's character with a long overdue heel turn has led to a series of repetitive and boring storylines. How many times can fans get invested in the same adventure of John Cena winning the championship belt, temporarily losing it, only to talk himself up as an underdog before inevitably winning the title again? Us fans have begun to completely tune out John Cena's attempts to connect with us, greeting him with a mixture of cheers and hisses that are now bordering on what is considered "X-Pac Heat" -- boos that are directed at a superstar not because of effective heel tactics, but simply because we want him off of our television screens. It's simply too hard to cheer an "underdog" who has complied a total of 249 televised wins against a mere 28 losses.
Another idea I'd like to touch on is this: unless a superstar does something completely innovative or unanticipated, a la Brock Lesnar or CM Punk, established heels are not the centerpiece of iconic matches or reactions. The enormous pops and emotionally-driven memories are mostly reserved for top babyfaces. However, with crowds no longer willing to support John Cena, where are the iconic moments supposed to come from with John Cena occupying main-event slots as a face? Just a thought to ponder.
Why The Decision Was Made: John Cena's character is major cog in the WWE's merchandise machine, amassing staggering financial totals for a company that just saw its stock plummet. WWE also has to take into account his behind the scene charity work with organizations such as Make-A-Wish and his support of the Susan G Komen Breast Cancer Foundation (link to donate).
What WWE Should Have Done: WWE needs to turn John Cena heel to save his on-screen appeal, plain and simple. As long as they continue to feature him in main event programs as a babyface, the televised product will continue to remain bland and repetitive. Plus, a John Cena heel turn would incite plenty of fresh match-ups and give up-and-coming babyfaces a formidable foe to try and conquer.


4) Brock Lesnar Beats the Streak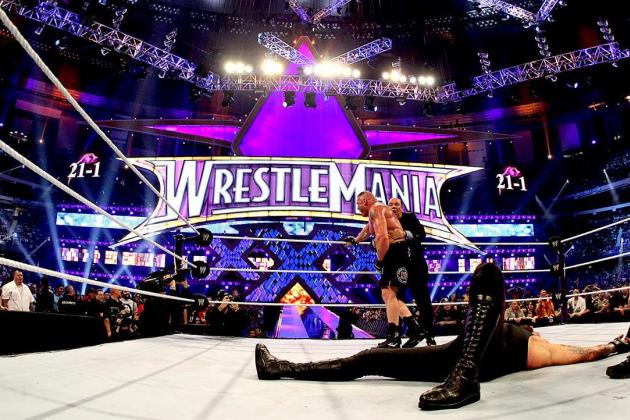 Background: At Wrestlemania XXX, Brock Lesnar and Undertaker squared off with Undertaker's notorious Wrestlemania winning streak on the line. To the absolute shock of all who witnessed, Brock Lesnar pinned The Undertaker after a third F5.
The Problem: Why the WWE would bestow an honor such as ending the Undertaker's undefeated streak to a part-time wrestler who has no appreciation for the trade is beyond me. Recruiting Brock Lesnar to compete against the Undertaker was a brilliant move, as Lesnar is one of the few men who posed a viable threat to the Undertaker's legendary streak. Having him actually BEAT the streak, however, was pure insanity. From a business standpoint, WWE jeopardized its stance in all future negotiations for Brock Lesnar's services, for it would be insulting to the Undertaker's legacy to have a superstar beat his streak without an colossal push to follow. Even then, Brock Lesnar didn't resurface on WWE television until Summerslam season, demonstrating just how little desire he carries for pro wrestling. WWE mortgaged the year 2014 on Brock Lesnar's willingness to participate, and so far the gamble has not paid dividends.
Why The Decision Was Made: It's a well honored tradition for a top superstar to "do the job" on his way out, which means cleanly losing to another superstar in order to put him over. Vince McMahon was operating under the assumption that Wrestlemania XXX may be the Undertaker's final match, and in turn, wanted to cash-in on the decades long undefeated streak that has been protected so fiercely. Additionally, the publicity the decision garnered is something WWE coveted, especially considering they had recently unveiled the WWE Network.
What WWE Should Have Done: If WWE was resolute with its decision to end the Undertaker's undefeated streak, it should have preserved the win for the proper up-and-coming superstar. At the very least, they should have either gifted such an honor to a full time performer who pays his dues week in and week out or a semi-retired veteran of the business who carries unwavering passion for professional wrestling. However, the best option would be to allow the Undertaker to carry his undefeated streak into retirement, fully intact.
3) Placing The Championship On A Part Timer
Background: After a four-month hiatus spanning from Wrestlemania XXX to Summerslam, Brock Lesnar returned to challenge then-WWE Heavyweight Champion John Cena for WWE World Heavyweight Title. After what is widely regarded as the most lopsided defeat in WWE Championship history, Brock Lesnar was crowned the new WWE Champion.
The Problem: Crowning Brock Lesnar with the WWE Championship has completely backfired on the WWE. The company was only able to negotiate a part-time contract with Brock Lesnar, along with a very limited amount of scheduled appearances. According to reports, Brock Lesnar is not scheduled for another program until January of 2015, an insult to those of us who have resubscribed to the WWE Network. WWE has essentially spit in the face of its fans, virtually telling us that the money we invested in the Network is not worth WWE Championship contests. I understand WWE's rationale that since Brock Lesnar is a huge draw when he does appear, his intermittent motivation is worth encountering with leniency. However, not having the WWE Championship appear for months on end offsets any potential profits and gain that Lesnar's appearances may produce.
Why The Decision Was Made: As I alluded to earlier, WWE essentially handcuffed itself when it came to the handling of Brock Lesnar. In honor of The Undertaker's legacy, WWE was morally obligated to reward the man deemed worthy of ending the Undertaker's streak with a significant post-match push. Also, in their darkest dreams, WWE probably didn't envision that Brock Lesnar would be so reclusive in his willingness to appear on television.
What WWE Should Have Done: Once again referencing a previous point, WWE should have never opted to end the Undertaker's streak. However, by the time WWE realized that Brock Lesnar planned on disappearing for months at a time, it probably would have been wise to simply cut their losses and focus on displaying the best product they possibly could. If that included Brock Lesnar competing in grudge matches or appearing as a challenger, so be it. But to have your top prize off television for consecutive months is simply unacceptable.


2) Shoehorning Batista Into Wrestlemania XXX Main Event
Background: After a four-year hiatus, WWE reintroduced Dave Batista to the television audience on the January 20th edition of Monday Night Raw, where he immediately confronted then-WWE champion Randy Orton. Six days later, Batista stood tall after outlasting twenty-nine other men to win the 2014 Royal Rumble.
The Problem: The WWE mishandled Batista's return in the most absolute fashion imaginable. Initially, WWE grossly miscalculated the WWE Universe's interest in seeing Batista return, internally categorizing him as an A+ attraction the likes of the Rock and Stone Cold. The fans, however, identified Batista as the A- player he undoubtedly is, and welcomed his return accordingly. Second, Batista's return was a casualty of WWE's defiant stance against Daniel Bryan and his enormous fanbase. At the time, WWE was incredibly adamant about keeping Daniel Bryan out of the Wrestlemania main event, much to the chagrin of the WWE supporters. Fans shamelessly rebelled when Daniel Bryan was not included in the 2014 Royal Rumble, only to see a already rejected Batista lay claim to the win. Third, Batista is better suited as a heel, which according to Batista himself, was voiced to WWE creative during internal discussions. And lastly, Batista returned wearing a comically douchey outfit, complete with a designer jacket, indoor sunglasses and skinny jeans, causing some fans to turn against him before he ever spoke a word.
Why The Decision Was Made: WWE's pitch to lure Batista back included a run with the Heavyweight Title as well as a Wrestlemania main event berth. Though Batista's promised run with the WWE Championship has yet to come to fruition, WWE was still obligated to place him in the Wrestlemania main event, at the very least.
What Should Have Been Done Instead: WWE should have used Batista in a match to enhance the Wrestlemania card, not highlight it. Perhaps he could have opposed another returning part-timer, such as Chris Jericho or Rob Van Dam. Maybe he could have challenged John Cena claiming they had unfinished business stemming from past animosity. Irregardless, WWE should have never tried to force Batista into being accepted as a current Wrestlemania main-eventer, especially with the 'Yes Movement' in full force.
1) WWE Network
Background: On January 8th, 2014, WWE made a ground-breaking announcement when it revealed it would be launching a subscription-based streaming service available to its consumers. On February 24th, WWE officially launched its endeavoring project, titled the "WWE Network",available only to the U.S market. With a six-month commitment, WWE promised full access to its complete library, along with its monthly pay-per-views for the price of $9.99.
The Problem: Where to begin? Internally, WWE measured its fan base by viewers of free television shows such as Raw and Smackdown rather than basing their calculations on the amount of average pay-per-view purchases, leading to a gross overestimation of the market's potential interest in a subscription-based product that exclusively airs WWE content. Externally, WWE presented an optimistic outlook, encouraging stock investors to back their new endeavor. WWE acknowledged that it would need a minimum of 1.3 to 1.4 million subscriptions to consider the Network a success. However, after an underwhelming initial subscription count, WWE quickly readjusted it's primary goal, setting a new objective of one million subscribers, a number that was still unattainable despite the company putting forth their best effort. Despite receiving an encouraging total of approximately 667,000 subscriptions by the time Wrestlemania XXX took place, WWE was unable to maintain such a positive curve. By June, 2014, WWE was only able to amass 700,000 subscriptions, a discouraging increase of only 33,000 subscriptions -- an alarmingly passive trajectory.
A secondary effect of WWE's concrete backing of its project was the alienation of cable providers that have traditionally offered pay-per-view events. DISH Network and Directv both elected to completely drop WWE from their offerings, while other cable providers experienced a significant decrease in WWE pay-per-view purchases, thus weakening WWE's relatonships with them. Additionally, WWE has devalued its pay-per-view product, acclimating consumers to paying $9.99 per event rather than the previous price of $59.99. Should the WWE Network ever be discarded, it will be an incredibly tough sell convincing buyers to pay an additional $50.00/pay-per-view.
Why The Decision Was Made: WWE had been teasing the launch of a television channel years prior to the launch of the WWE Network. The idea had probably Vince McMahon and his collection of yes-men salivating over the prospect of increased profits and exposure. However, no one envisioned the Netflix-esque streaming service WWE elected to pursue.
What WWE Should Have Done Instead: WWE should have followed through with a traditional television channel offered by the likes of DISH and DirecTV. If they had done so, they could have evaded the massive budget cuts and other ramifications that accompany a struggling paid-subscription service. If that option was no longer on the table, WWE should have introduced its product with a higher price rate to avoid the 350 million dollar loss it suffered. Luckily for us, however, WWE set the bar low, starting at $9.99
Which Error did you feel was WWE's worst? Feel like I missed something? Feel free to voice your opinion in the comment section below -- healthy debate is always welcome! And if you enjoyed the discussion, please follow me on twitter @Mattrago98 and check out some of my other posts, such as A Look Back On History: 21 Most Iconic Moments In WWE History and A Look Back On History: The Most Undervalued Superstars of the Attitude Era, as well as recommending and sharing this post!