Of course I freaked out when I saw this. I didn't want the standard WWE Payback shirt with all the guys on there. No no, I wanted THIS shirt. The shirt for my boy CM Punk. The shirt with one of the best wrestler logos ever. The shirt that shows some of my hometown pride with the date on it.
It's on sale at the WWE Shop site, but I gathered that it's a limited edition kinda thing.
Here's the front: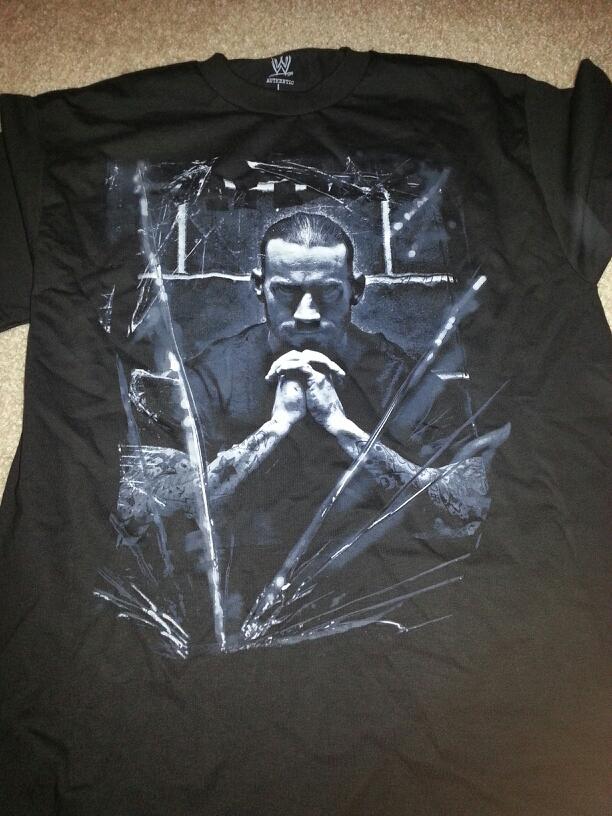 And here's the back: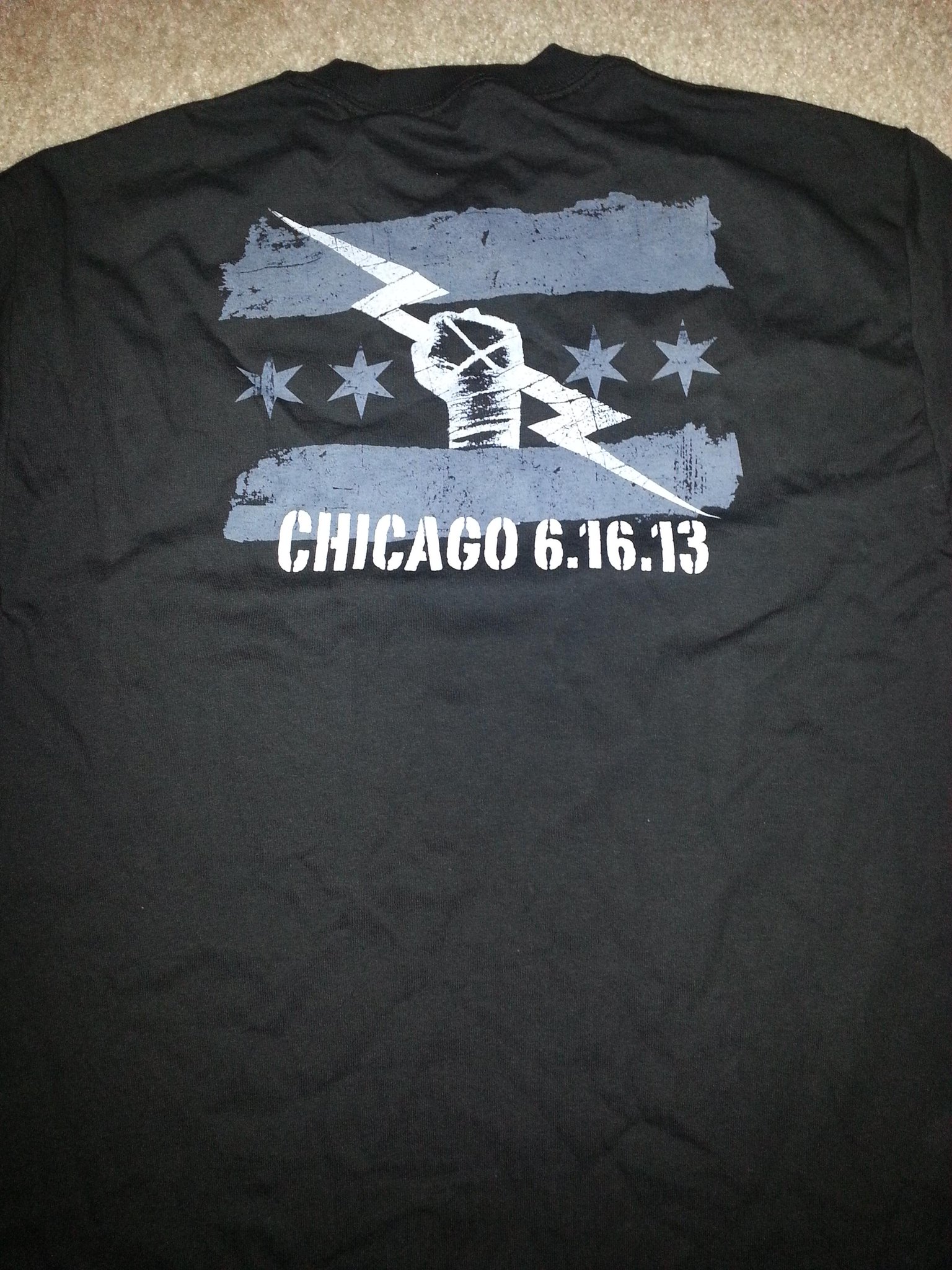 Great shirt. Simple but effective. Definitely a favorite.